Newsletter
---
From Newsletter 64 - February 2013
---
The following is the part of the February 2013 newsletter that may be of interest to non-members of the BCG who do not read Dutch. The main part of the newsletter relates to house-keeping details about the spring (April) meeting of the Group and about the Group finances.
I have persuaded Eric Gouda to provide some pictures and accompanying texts to embellish our newsletters. Members are welcome to contribute their own pictures and texts in future.
On behalf of the BCG officers Roel Tomassen; roeltomassen@tele2.nl or tel. +31 (0)72 5716942.
Bromeliad portraits I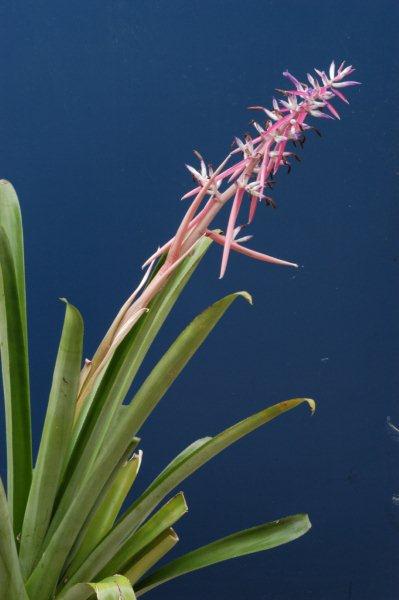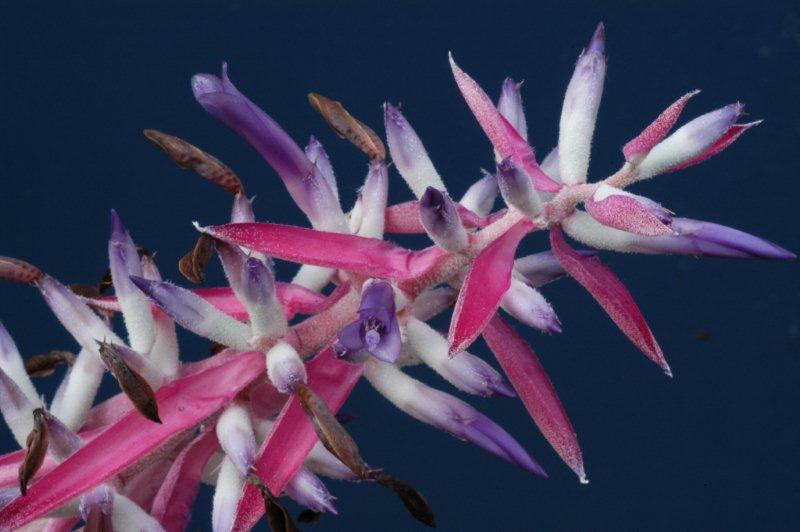 Aechmea bahiana, foto Eric Gouda
Aechmea bahiana
was recently in flower here in the Botanical Garden in Utrecht and displayed a rather stretched out inflorescence with less intense colours than usual, which was probably due to the low amount of light here in the winter. Despite this,it really does belong to this species, which is rarely found in plant collections. It only grows in Bahia (Brazil).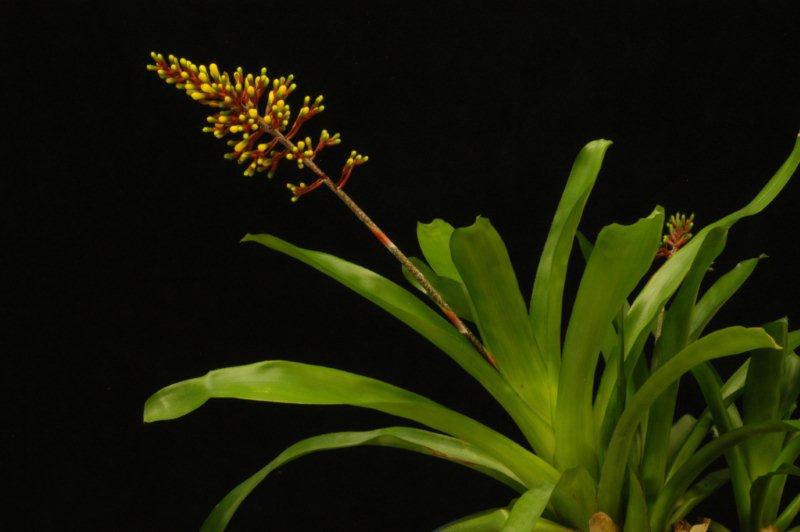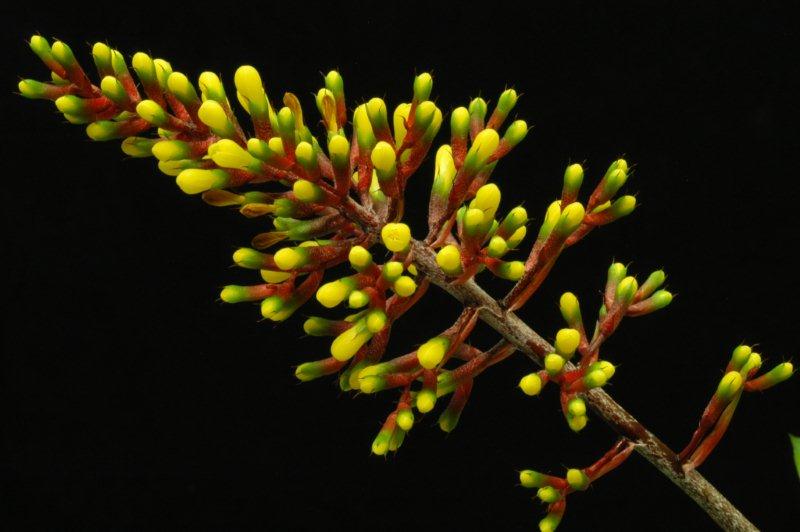 Aechmea winkleri, foto Eric Gouda
Aechmea winkleri is a rather better-known species but in many collections we find misnamed plants, often of unknown origin. This plant, on the other hand, was collected in Brazil and classified as such.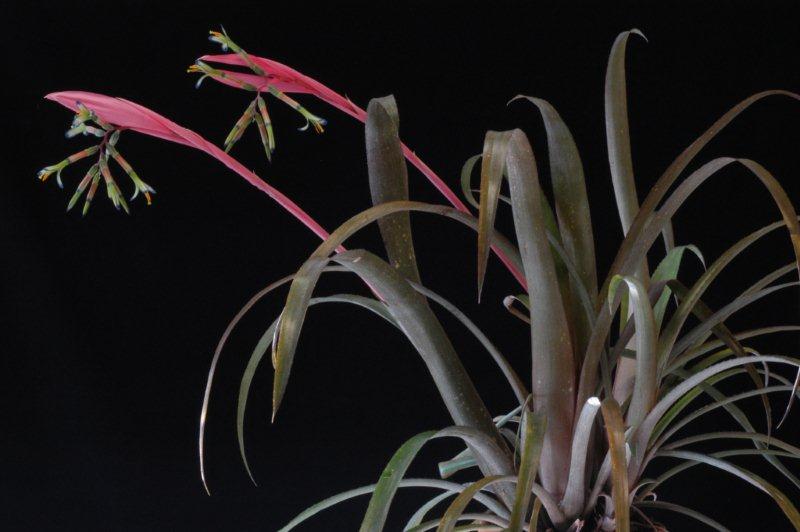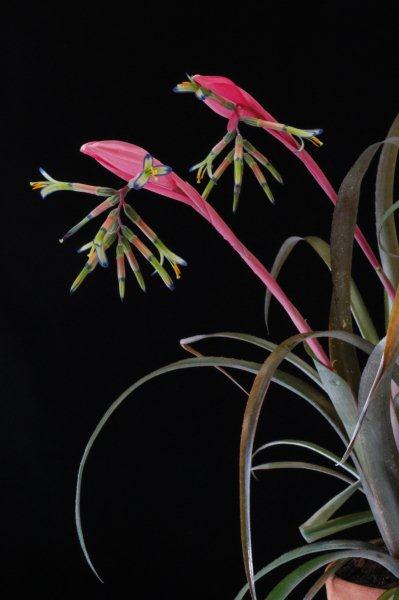 Billbergia distachia x Billbergia nutans, foto Eric Gouda
These pictures show Billbergia distachia x Billbergia nutans, a hybrid I made by crossing an ordinary B.distachia with the small B.minuta=nutans. Vegetatively, the plant most closely resembles the first species but it has a reddish cast to the tubes which makes the plant look attractive. Seed has been available for some time in the Seed Exchange.
Translation: MaryRose Hoare
Bijgewerkt: 20140401, 1975 keer bekeken