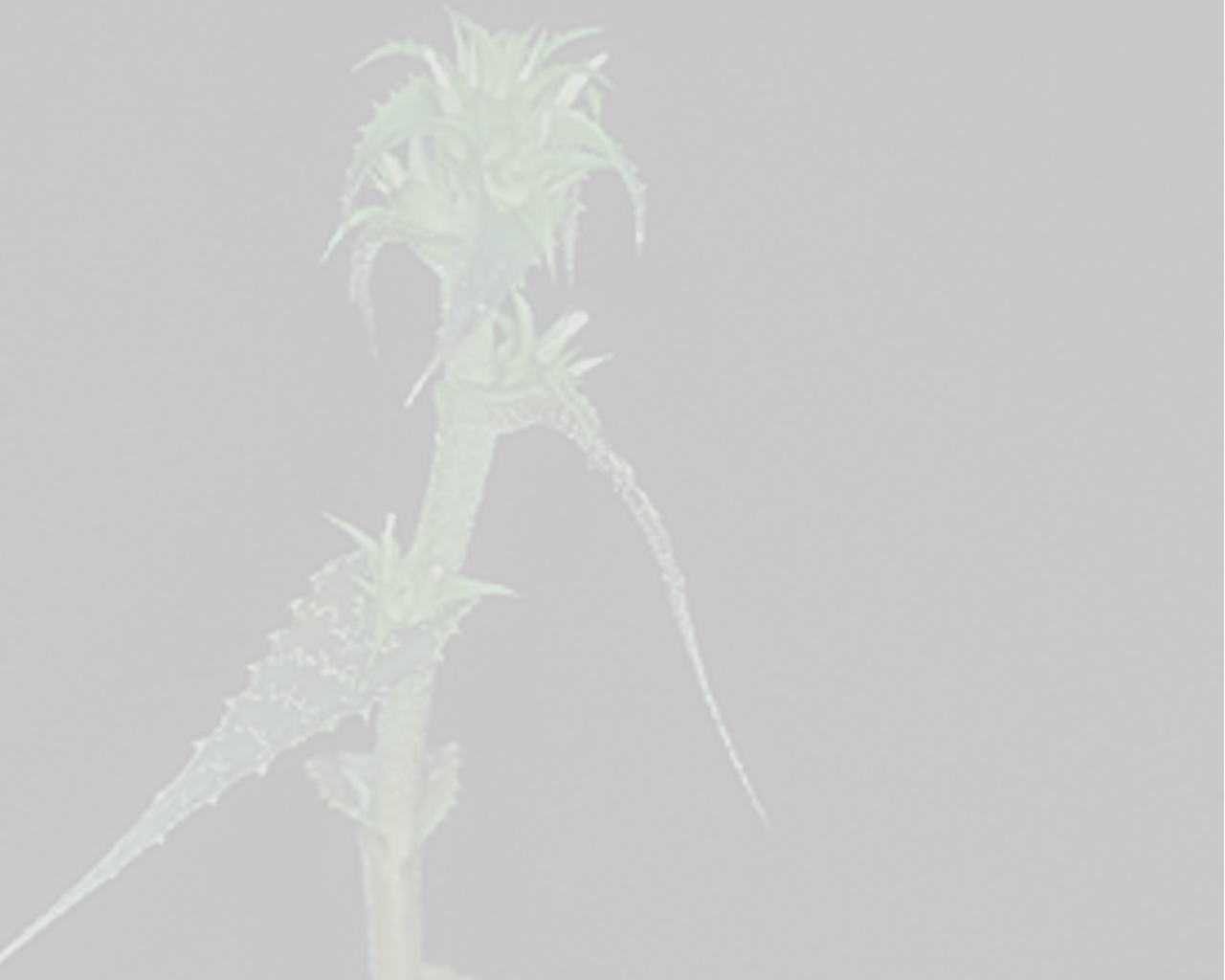 34- 6.3.1

| | |
| --- | --- |
| | Orthophytum viridissimum Leme |
(subgen. Clavanthus)
Publ:
Phytotaxa 430(3): 198-200 (figs. 18 A–E)
(2020)
Type:
BRAZIL. Minas Gerais: Grão Mogol, Parque Estadual de Grão Mogol, MG 307, ca. 10 km from the city, on the left side toward the city, near the bridge, 946 m elevation, 16°35'35" S 42°57'56" W, 21 June 2008, E. Leme 7436, C.C. Paula, T. Coser, R. Moura & O. Ribeiro (holotype RB!)
Search images on

Permanent URL
Distribution: BRAZIL: Minas Gerais
Habitat: terrestrially in shallow soils under the shade protection of shrubs among quartzitic rock outcrops which characterize the Campos Rupestres of the area, it was observed forming small groups of individuals, ca 945 m. Elev.
Etymology: The name chosen for this new species is based on the Latin word viridissimus, meaning 'greenest', 'very green', as a clear reference to the distinct, very green general appearance of O. viridissimum
Orthophytum viridissimum